What the Internet is doing to our brains
NICHOLAS CARR JULY/AUGUST 2008 ISSUE
Illustration by Guy Billout
I think I know what's going on. For more than a decade now, I've been spending a lot of time online, searching and surfing and sometimes adding to the great databases of the Internet. The Web has been a godsend to me as a writer.
Research that once required days in the stacks or periodical rooms of libraries can now be done in minutes. A few Google searches, some quick clicks on hyperlinks, and I've got the telltale fact or pithy quote I was after. Even when I'm not working, I'm as likely as not to be foraging in the Web's info-thickets'reading and writing e-mails, scanning headlines and blog posts, watching videos and listening to podcasts, or just tripping from link to link to link. (Unlike footnotes, to which they're sometimes likened, hyperlinks don't merely point to related works; they propel you toward them.)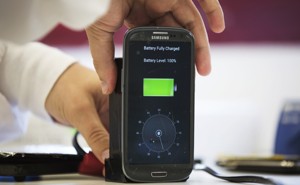 What Would It Take to Double a Cell Phone's Battery Life?
Mobile devices could double their power, but researchers are focused on improving bigger batteries first.
ABOUT THE AUTHOR
NICHOLAS CARR

is the author of

The Shallows

and

The Glass Cage: Automation and Us

. He has written for

The New York Times, The Wall Street Journal,

and

Wired.