Petition2Congress - Free petitions sending email to Capitol Hill
135

Letters Sent So Far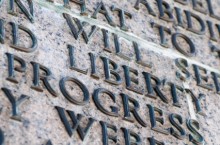 This LEAKED document is titled:
FM 3-39.40
INTERNMENT AND RESETTLEMENT OPERATIONS
2010
And can be viewed here:
http://info.publicintelligence.net/USArmy-InternmentResettlement.pdf
It explains plans and procedures for the "resettlement" of U.S. Citizens.
The document is over 300 pages, so critical points are listed below:
-Under "Support to Civil Support Operations" , it clearly states that this document pertains to "domestic emergencies".
-Under "Identification" 7-16: "Individual identification photographs are taken of all prisoners. The prisoner's last name, first name, and middle initial are placed on the first line of a name board, and the prisoner's SOCIAL SECURITY number is placed on the second line"
- Under "Agencies Concerned With Internment and Resettlement Operations" , Agencies specifically listed with the roundup are DOD, the DHS, FEMA and the UN.
-On Page 56, under "Psychological Operations Officer" PSYOP team goals include:
"identifying malcontents, trained agitators and political leaders within the facility who may try To Organize Resistance."
The above is just a few pages of the entire document. We, The Undersigned, encourage all Americans to read the ENTIRE document. Even though the document was drafted in 2010, the facts of:
-DHS purchasing billions of rounds of lethal hollow point ammunition
-The Obama Administration's/DHS planned use of 30,000 drones nationwide
-Purchases of Mine Resistant Light Tanks for domestic use
-Militarizing of state and local police
-AG Eric Holder telling Sen. Rand Paul (in so many words) that it's legal for Drone Attacks to be used on Americans domestically
-State by State Gun Bans Confiscation/Federal Attempts at Gun Bans and Confiscation
- A Terminal Economy approaching collapse
All of these things are a Perfect Storm that lead STRAIGHT BACK to:
The INTERNMENT AND RESETTLEMENT OPERATIONS army document.
Contact Your State and Federal Representatives and BLAST the living daylights out of them. Call until their phones melt, Fax until their offices are filled with paper, Email until their computers shut down.
Sign this Petition and any others until We have every Lawful and Bonafide American Citizen's FULL ATTENTION at what is coming....