Refugee crisis: Drone footage shows grand scale of camps on Turkey-Syria border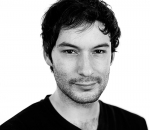 Drone video shot by the Turkish Humanitarian Relief Foundation gives a sense of the immense scale of the refugee crisis at the Turkey-Syria border, where tens of thousands of Syrians are holed up.
Please visit www.ghost-writer-book.com for all your book, screenplay, music, freelance and contracted copy writing, and all of your writing related needs. Ghost Writer, Inc. also has top level marketers, promoters, and publishing or optioning assistance services. Google Ghost Writer, Inc. as soon as you're done with this blog, if you are serious about your worthwhile project. We will consider doing work for non-profit organizations, if we can get a grant for ghostwriting or editing a book project, or something along those lines. Thank you for your valuable time.